Are you, Beautiful People, watching your woods "fill up with snow"? A great American poet, with an appropriate last name Frost, had, and wrote about it:
Stopping by Woods on a Snowy Evening
Whose woods these are I think I know.   
His house is in the village though;   
He will not see me stopping here   
To watch his woods fill up with snow.   
My little horse must think it queer   
To stop without a farmhouse near   
Between the woods and frozen lake   
The darkest evening of the year.   
He gives his harness bells a shake   
To ask if there is some mistake.   
The only other sound's the sweep   
Of easy wind and downy flake.   
The woods are lovely, dark and deep,   
But I have promises to keep,   
And miles to go before I sleep,   
And miles to go before I sleep.
Everybody knows the last line of this poem, repeated twice, and everybody knows about the road "less traveled by" that comes from a different poem. But who is it that "gives his harness bells a shake?"
Hark! It's Grandfather Frost (as he is Russian, I doubt that he is related to the famous poet), and his granddaughter Snowgirl (let's call her Ms Frost). They arrive every year, in a flurry of snowflakes, riding a traditional Russian
troika
– open sled driven by a trio of snow-white horses. Just as his distant cousin Mr Claus, Grandfather Frost brings presents for good children and some adults as well, those who, like Peter Pan, never grew up. Presents are not requested in advance, though, and no milk, cookies, or other edibles are left overnight. There is nothing religious about this fun holiday, and everyone is free to spin their own fantasies.
Unfortunately, WP is not letting me to include this video – my apologies, Beautiful People! But please do yourselves a favor and follow the link to the unbelievably beautiful Igor Moiseyev's ballet "Winter Fantasy."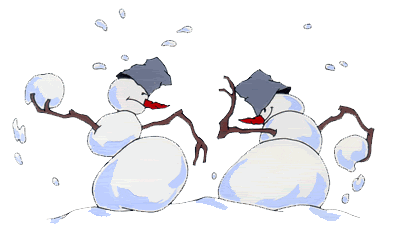 What do you do with snow? Why, you make snowmen (pardon me, snowpersons!) and throw snowballs.
What do I do? I look out the window, watch palm fronds gently swaying in the wind, and make Hawaiian Snowballs.
My husband, who usually makes fabulous fruit arrangements, claims that Ms Snowgirl Frost has arrived on a pineapple boat. Her Grandfather is, apparently, either too old or too busy to travel. Since he doesn't have a team of elves giftwrapping presents, he has to do it himself.
I thought that leftover sushi rice, sticky and already slightly sweetened, is perfect for snowballs in the tropics. To make sure my snowballs acquire Hawaiian flavor, I added unsweetened coconut flakes. They do look like snow, don't they?
The rest is easy. I fashioned snowballs and threw them on a lightly misted with oil frying pan, interspersed with pineapple slices, to imbue them with yet another specific Hawaiian flavor – pineapple. It only takes a few minutes to fry them on one side; no longer than the first part of Tchaikovsky's 1st Symphony "Winter Dreams," here illustrated by children drawings.
Meanwhle, our snowballs have nicely browned.
They do keep their shape, like real snowballs, without eggs or any other binder. Flip both snowballs and pineapple slices when they turn golden brown, and fry them on the other side for a few more minutes.
Arranged around Ms Snowgirl Frost's crown and garnished with seared pineapple slices, Hawaiian Snowballs will not only enhance your breakfast, brunch, or lunch table, but also provide a delightful topic for winter conversation.
INGREDIENTS
2 cups cooked Japanese sticky rice (for cooking instructions, click here)
1/2 cup unsweetened coconut flakes
1/4 raw pineapple, sliced (alternatively, canned pineapple slices, drained)
PROCEDURE
Mix rice with coconut flakes, form balls. Place on lightly misted with oil frying pan, place pineapple slices between rice balls.
Fry on medium heat for 4 – 5 minutes until golden brown, turn over, fry for 3 – 4 minutes, remove.
*Note: very thin pineapple slices will fry much faster than rice balls and will need to be removed earlier.
Serve hot, garnished with pineapple slices.
Enjoy!