Today, when I transitioned from the kitchen to my computer (this is a Covid 19 jargon, Beautiful People; we don't move – we transition), I found this: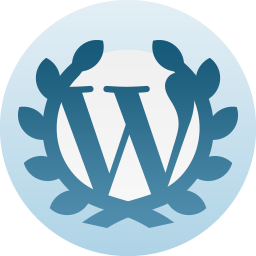 Happy Anniversary with WordPress.com!
You registered on WordPress.com 4 years ago.
Thanks for flying with us. Keep up the good blogging.
It took me back to this day four years ago, the reason for starting this blog, and my very first post. It has been an amazing journey, full of unexpected exciting moments, wonderful blogofriends (some of whom I've had the pleasure of meeting in person), and a wealth of valuable information. Here are excerpts from that first post:
That's how I greet my students when I walk into a classroom. I teach college. I am now teaching only a couple of courses every semester because last year I retired in order to take care of my father who had started having various infirmities that come with advanced age. To my great sorrow, my father has just passed away, three days before Pesach (Passover). I am now in the middle of Shloshim (30-day mourning period), and I am faced with great gaping emptiness staring at me from every corner. Nowhere to run, nobody to call, nothing to arrange, get, bring, or fix.
I have always found solace in the kitchen. There is a concept in psychology: Food is comfort. For me, it's not eating it that provides comfort, but cooking, planning, experimenting, even reading about food. My grandmother, who, with her equivalent of 4th grade education, had all the skills of a great educational psychologist, managed to make household chores not a burden for us kids, but rather a reward for good behavior. Helping in the kitchen was a higher reward, and baking – Oh! Baking! – that was the most special prize of all. One had to be extra careful, too, because in Russia, under the communist regime, in a tiny kitchen without running water, my grandmother was vigilant about keeping things kosher. Yes, I am that rarity: a Russian Jewish girl who is what in America is called Frum (observant) from Birth. Always hated labels, though, and this one is no exception. But it is from my grandmother that I learned how to be a true Balabuste (lady of the house).
When my grandmother passed away, I felt that emptiness for the first time. However, I was young, making a new  life for myself in a new country, raising a child, keeping busy with a myriad of new and exciting experiences. All of a sudden, it dawned on me that I was the only one who knew most of my grandmother's recipes, and she was a phenomenal cook. I decided to write them down. I thought I would organize them by holidays, starting, obviously, in the beginning – with Rosh haShana (Jewish New Year). Nechtiker Tog (an idiom: impossible, as night in the middle of a day)! As I started writing, I went off on such a distant tangent that not one single actual recipe found its way into a short novel about the post-war life of Odessa Jews. I kept the title My Grandmother's Recipes, but you shouldn't be fooled by it.
Now, this was the first Pesach in my life without my father sitting at the Seder (Passover Festive Meal) with me. My husband and I spent it with our son and his wonderful wife who is an exceptional Balabuste in her own right and who has rearranged the entire Pesach plan for her extended family in order to accommodate me on a moment's notice. And trust me, having a bunch of Eineklach (grandchildren) around is the best grief therapy! Then I came home, un-foiled the kitchen, and was hit with a new wave: my father's birthday is on the second day of Shavuos, and ever since my mother, Oleve Sholom (May she rest in peace), passed away, I've always made a special dairy lunch for him, with all his favorite Yom Tov (holiday) dishes that my grandmother used to make. From what I have seen in my almost 40 years in this country, our Shvuosdike menu is just as different from American Jewish tradition as our menus for all other Yomim Tovim.
So this is my way of celebrating my father's birthday on Shavuos. I will cook and bake, and take pictures, and post recipes, and try to share with you, Beautiful People, some of those delicious white and green and golden creations that had originated in my grandmother's miniature kosher kitchen. And if I tempt you to try any of them – and most of them are ridiculously easy! – think for a moment of Shimon ben Dov Ber, a beautiful person who was loved and respected by everyone, who was one of the kindest people I have ever met, a true son of his mother, my beloved grandmother.
I can't leave you, Beautiful People, without a recipe, so here is one of my father's favorites, Popalik.
Enjoy!