The world has shrunk, Beautiful People! Due to magical powers of internet, a culinary celebration of "the proud passion of an emperor's love" (Sir E. Arnold), traveled first to Ireland, where it got tweaked for consumption of a great blogger Jack of https://pepsfreefromkitchen.wordpress.com, and then made its way into my kitchen, only to be tweaked again for my purposes.
The future Shah Jahan of Mughal dynasty in India was instantly smitten by this 14-year old beauty, exceptionally educated, well-versed in languages, and an accomplished poetess. Even at this young age, she was becoming a prime catch, sought after by many nobles of the realm, so the reigning emperor, Jahangir, instantly grabbed her for his lovesick son, who was only 15 at that time. The two teenagers were engaged, but not married until 5 years later, in 1612. "Finding her in appearance and character elect among all the women of the time", the prince bestowed upon his bride a title "Mumtaz Mahal" – "the Exalted One of the Palace" (Pant, 1978). Although during the lengthy betrothal he had married his first wife and, while married to Mumtaz, married a third one, court historians assert that both marriages were political alliances. According to the official court chronicler, Motamid Khan, as recorded in his Iqbal Namah-e-Jahangiri, the relationship with his other wives "had nothing more than the status of marriage. The intimacy, deep affection, attention and favour which Shah Jahan had for Mumtaz exceeded what he felt for his other wives."
The moment Shah Jahan ascended the throne, he named Mumtaz his chief empress, "Queen of the World," and "Queen of the Age." These were not empty titles, as Mumtaz was a true partner to her husband in political and military matters. She accompanied him on military expeditions and had great influence on him in affairs of state, especially decisions concerning the poor and destitute. Unprecedented, she became the guardian of the Imperial Seal, empowered to use it at her discretion to validate Imperial Decrees, sometimes commuting death sentences and exercising clemency (Smith, 2005).
This remarkable woman died while giving birth to her 14th child during yet another military campaign. The Shah was grief-stricken. He mourned his lost love in seclusion for a year, and when he came out, "his hair had turned white, his back was bent, and his face worn" (Begley, 1978). The world-famous Taj Mahal, called by the Nobel Prize-winning poet Rabindranath Tagore a "teardrop on the cheek of time," was constructed to express Mumtaz Mahal's beauty, with its many architectural tricks to instill awe in visitors. Eleanor Roosevelt remarked that its white marble "symbolizes the purity of real love." At the lavish inauguration banquet, Shah Jahan insisted that the traditional elaborate Chicken Korma, sometimes called Shahi (Royal),  should be white, like the Taj Mahal marble, rather than customary red. That threw the royal cooks into a tizzy, but they did find a solution: rather than braise chicken with tomato sauce, they used cream. Thus, White Korma was born, seasoned with the desolate emperor's tears.
This is Jack's creation, tweaked to his dietary specifications. You can see his recipe here. It already fits the kosher requirements, since he is using coconut cream instead of the dairy one (Mr Google, everybody's friend, has supplied another alternative, yougurt).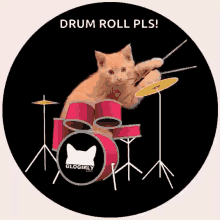 This is my very first post about using my very favorite kitchen appliance – Instant Pot. I've been using it for almost everything, literally from soup to nuts, so here is the adaption of Jack's recipe for Instant Pot – I thank you, Jack, for inspiring me with this recipe!
You can see onions being sauteed in olive oil for 10 minutes on medium Saute setting.
Now, just dump everything else into it, in no particular order, mix it up gently, and press the Pressure Cook button. Go do something else, or listen to sublimely relaxing Indian music, with magnificent Taj Mahal on the background.
It does take about an hour, rather than 30 minutes, since it takes about 20 minutes for Instant Pot to heat up before the timer starts, and then, once it beeps at you, you need to release steam in order to lift the lid. If you are still entranced by the Indian music, don't worry, as the clever Instant Pot automatically switches to a lower temperature mode, to keep your dinner warm.
I served it with a blend of brown and wild rice, also cooked in Instant Pot, accompanied by pickled carrots and kale (see here). Had the Shah's cooks had Instant Pots, it would've undoubtedly taken them a lot less time and effort to prepare this royal repast in only two steps!
INGREDIENTS
2 Chicken Breasts, Chopped

1 cup Coconut Cream
1/2 Yellow Onion, Chopped Fine
2 Cloves Garlic, Minced
2 Tbsp Olive Oil
1 Tsp Agave (substituted for Jack's honey)
1 inch Ground Turmeric (I used white)
1 inch Ground Ginger
1/2 Tsp Ground Cinnamon
Sea Salt
Optional: Cilantro leaves, to garnish
PROCEDURE FOR INSTANT POT
Sauté Onion and Garlic in olive oil for 10 minutes on Medium heat.

Add remaining ingredients, stir, Pressure Cook on Manual for 30 minutes.
Enjoy!