Enrico Caruso was born in Naples at the end of 19th century. He is considered by many "the greatest tenor ever lived." His divine voice an exquisite presence on stage captivated opera audiences all over the world.
This is an excerpt from The Great Caruso, a biographical film made in 1951, starring Mario Lanza, a wonderful tenor, as Caruso.  We cannot see the great Caruso himself in one of his favorite parts, the Duke of Mantua, but we can certainly enjoy Mario Lanza's sparkling rendition.
Another divine tenor, one of the best of our times, the late great Luciano Pavarotti, delivers a passionate tribute to his predecessor Caruso, an eponymous song composed by Lucio Dalla.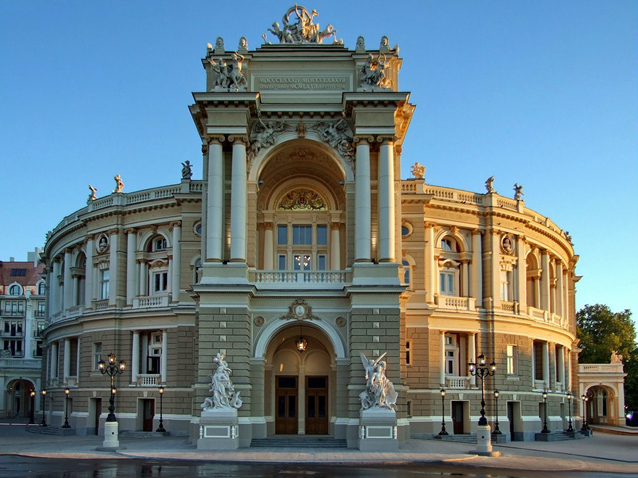 Having been born in Odessa, thus naturally becoming an opera lover, I had been brought up on a legend of Caruso performing in Odessa Opera House (pictured above). I have not found proof of it anywhere, though, but he did perform in St Petersburg and Moscow a few times. Imagine my surprise, when a dear blogofriend, a fantastic cook, and a great blogger who goes by a pen name Anne_Boleyn, came up with a delicious dish called Pasta alla Caruso which, she claims, was actually one of the great tenor's favorite dishes. Now, I don't promise that by eating it you will all of a sudden turn into an operatic tenor, but while you are reading – and, hopefully, cooking! – this fabulous recipe, listen to Enrico Caruso's recording of a Napolitan folk song.
https://aboleyn01.wordpress.com/2018/11/25/pasta-alla-caruso/
Bear in mind, Beautiful People, that to make this dish kosher, you have to use non-dairy cheese.
Enjoy!